651 Eucalyptus Avenue Vista, CA 92084
760-945-6908
Lion Cub Class
18 months - 2 years​
​
5 - Half Days $685/mo.
3 - Half Days $605
2 - Half Days $460
​
5 - 3/4 Days $845
3 - 3/4 Days $665
2 - 3/4 Days $605
​
5 - Full Days $935
3 - Full Days $775
2 - Full Days $670
​
​
PreSchool
​
​
5 - Half Days $660
3 - Half Days $520
2 - Half days $435
​
5 - 3/4 Days $820
3 - 3/4 Days $640
2 - 3/4 Days $595
​
5 - Full Days $895
3 - Full Days $715
2 - Full Days $635
OUR MONTH AT A GLANCE...
​
​
​
​
Extra Days/Hours - Full Days $75, 1/2 Day $55,
Hourly $15
​
Infant Room
5 Full Days $1110 per month
3 Full Days $1000 per month
2 Full Days $900
Click the link below to join us on Facebook! We post fun photos and information to keep you connected
February is here and we are feeling the love! We look forward to celebrating Valentine's day together with class parties and the sharing of Valentine Cards.
​
As the flu season is in full swing please be better safe than sorry when it comes to sick children. Keep your little one's home if they are not feeling well and double up on your hand washing.
​
There is NO SCHOOL Monday February 17th.
Visit our link to All Saints Episcopal Church..a place where everyone is welcome!
​
* Friendship and Love
​
* Letter Sounds L and E
​
* Valentine's Day!
​
* Group games and teamwork
​
​
​
​
​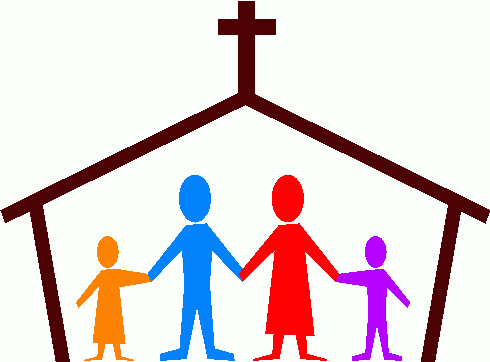 All Saint's Philosophy
Each child is born of God and deserves to be recognized as a unique individual. He/She deserves to learn at his or her own pace, to be allowed to make discoveries, solve problems, and to grow through trial and error. Each child deserves the opportunity to develop to his/her fullest potential. Each child needs ample opportunities to use materials freely and constuctively in order to increase independence, social interaction skills, motor coordination, initiative and creativity. Each child needs the freedom to play. Play is a tool for learning that develops skills and concepts. Individual and group play provides opportunities to use and develop large and small muscles and teach a child how to get along with others. Each child needs supervision and guidance from happy, healthy, alert adults who are tuned into the language of child behavior. Each child should know the joy of self-worth and the satisfaction of learning through first hand experiences that God's world is wonderful and that they are an important part of it!